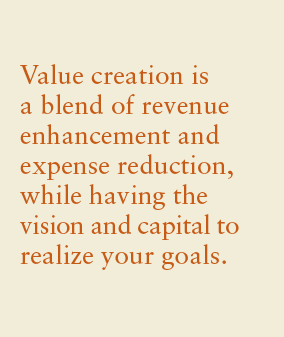 2013

December 19, 2013 - Utah economy expected to grow in 2014, analysts say

Gochnour said Utah should see continued growth in the state's technology and information sector, leisure and hospitality, financial services and energy.
Press Release

3rd Quarter, 2013 - CB Richard Ellis Announces 2nd EMC Expansion at Lone Peak Center

Technology companies like EMC continue to migrate to the Salt Lake Valley which has recently acquired the label of the Silicon Slopes.
Press Release

August 13, 2013 - 24-Story CBD Tower Changes Hands

The retrofit plans for the building include a completely renovated and refurnished two-story, class-A lobby; a new main entry plaza; completely renovated elevator lobbies with class A finishes; new exterior skin on the lower portion of the building; and a pedestrian sky-bridge connecting the building to the rear parking garage, among other improvements.
Press Release

August 9, 2013 - Three Utah cities make Forbes' list of best places for business and careers

An additional benefit of the Forbes article was that it shows how well located Maier Siebel Baber's most recent acquisition, South Temple Tower, is within the heart of Salt Lake City's central business district and its excellent location relative to the remainder of the City's best buildings.
Press Release

April 24, 2013 - Salt Lake City Winning Praise in Financial Circles

State economic development officials said they are in advanced talks with three major banks on projects that would bring an additional 1,000 financial services jobs to the Wasatch Front.
Press Release

April 5, 2013 - Following Goldman, Investment Bank Eyes Utah

Utah is also sweetening deals with major incentives...
Press Release

2012
2011
2010
2009

2008

Baber Investment Group, doing business as MAIER SIEBEL BABER

is formed by Mr. Baber. Seeking to capture a market opportunity through targeted real estate funds and fill an under served market niche for high net worth investors. Mr. Baber hires a team of seasoned professionals, many of whom he worked with at Maier Siebel Baber prior to its privatization.

July 28th 2008 - MSB Real Property Fund IV Sells Nowlin Tower

SWBC acquires landmark San Antonio office building
San Antonio Business Journal

March 2008 - MSB Repositions Historic Building in Seattle

Building on History
Knowledge Leader—Colliers International Property Magazine

2007

Bank of America purchases the U.S. Trust Company in June which includes its real estate investment division, Maier Siebel Baber, from The Charles Schwab Corporation. Bank of America restructures its Alternative Investments Group ceasing future sponsorship of many of its proprietary investment products, including those of its real estate investment division, Maier Siebel Baber.

August 6th 2007 - MSB Sees Continued Growth Opportunities in San Antonio

San Francisco investment firm is hungry for space in S.A.
San Antonio Business Journal

2006
2005

2004
2003

2002

2001
2000

U.S. Trust Company agrees to be purchased by the Charles Schwab Corporation in June 2000, breaking it 153-legacy of independence. The purchase makes Maier Siebel Baber part of the Charles Schwab Corporation.

Charles Schwab Corporation promotes Mr. Baber to the position of Chief Executive Officer at Maier & Siebel and his surname is added to the firm's identity, Maier Siebel Baber. Mr. Maier becomes Chairman Emeritus.



1999

1998

In October 1998, after five years of dramatic growth the principals elect to sell the fully integrated real estate investment and management firm to U.S. Trust Company. At this time Mr. Baber is promoted to the role of President with operating responsibility for the firm. Mr. Baber also becomes Chairman of the newly established Board of the M&S Real Property Funds. Mr. Maier joins the Board and assumes the role of Chairman of the new, Maier & Siebel, a division of U.S. Trust Company, N.A.



1997

1995

1994

1993

Kenneth A. Baber joins the firm to assist the Principals in capitalizing on the upheaval in the lending and real estate markets. As Senior Vice President of Capital Transactions, Mr. Baber's primary objective is to expand the Firm's asset base by increasing the scale of the investments while focusing on value add and opportunistic assets.

1981

Kenneth F. Siebel and Peter K. Maier join to form Maier & Siebel, Inc., with the primary objective of creating secure real estate investments as principals in partnership with their high net worth private clients.