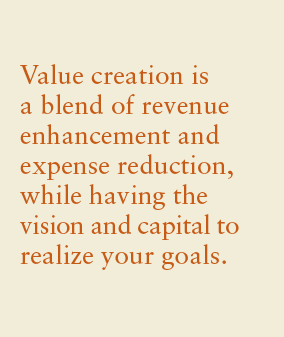 2015

August 24, 2015 - RENOVATIONS COMMENCE ON SOUTH TEMPLE TOWER

The Salt Lake office of CBRE, in conjunction with Maier Siebel Baber (MSB), is pleased to announce the commencement of renovations at South Temple Tower, located at 136 East South Temple in Salt Lake City.
Press Release

May 29, 2015 - MSB Lone Peak LLC, an entity of Maier Siebel Baber, based in San Francisco, CA, announced it sold Lone Peak Center I

The three-story, 86,409 square foot, single-tenant office building located in Draper, Utah sold for approximately $257 per square foot.
Press Release

February 5, 2015 - Interurban Building Installs New Alley Lighting

Next time you pass by the alley next to Tat's Delicatessen off Yesler, look up at the new alley light fixtures on the Interurban Building.
Press Release

2014
2013

2012
2011
2010
2009

2008

Baber Investment Group, doing business as MAIER SIEBEL BABER

is formed by Mr. Baber. Seeking to capture a market opportunity through targeted real estate funds and fill an under served market niche for high net worth investors. Mr. Baber hires a team of seasoned professionals, many of whom he worked with at Maier Siebel Baber prior to its privatization.

July 28th 2008 - MSB Real Property Fund IV Sells Nowlin Tower

SWBC acquires landmark San Antonio office building
San Antonio Business Journal

March 2008 - MSB Repositions Historic Building in Seattle

Building on History
Knowledge Leader—Colliers International Property Magazine

2007

Bank of America purchases the U.S. Trust Company in June which includes its real estate investment division, Maier Siebel Baber, from The Charles Schwab Corporation. Bank of America restructures its Alternative Investments Group ceasing future sponsorship of many of its proprietary investment products, including those of its real estate investment division, Maier Siebel Baber.

August 6th 2007 - MSB Sees Continued Growth Opportunities in San Antonio

San Francisco investment firm is hungry for space in S.A.
San Antonio Business Journal

2006
2005

2004
2003

2002

2001
2000

U.S. Trust Company agrees to be purchased by the Charles Schwab Corporation in June 2000, breaking it 153-legacy of independence. The purchase makes Maier Siebel Baber part of the Charles Schwab Corporation.

Charles Schwab Corporation promotes Mr. Baber to the position of Chief Executive Officer at Maier & Siebel and his surname is added to the firm's identity, Maier Siebel Baber. Mr. Maier becomes Chairman Emeritus.



1999

1998

In October 1998, after five years of dramatic growth the principals elect to sell the fully integrated real estate investment and management firm to U.S. Trust Company. At this time Mr. Baber is promoted to the role of President with operating responsibility for the firm. Mr. Baber also becomes Chairman of the newly established Board of the M&S Real Property Funds. Mr. Maier joins the Board and assumes the role of Chairman of the new, Maier & Siebel, a division of U.S. Trust Company, N.A.



1997

1995

1994

1993

Kenneth A. Baber joins the firm to assist the Principals in capitalizing on the upheaval in the lending and real estate markets. As Senior Vice President of Capital Transactions, Mr. Baber's primary objective is to expand the Firm's asset base by increasing the scale of the investments while focusing on value add and opportunistic assets.

1981

Kenneth F. Siebel and Peter K. Maier join to form Maier & Siebel, Inc., with the primary objective of creating secure real estate investments as principals in partnership with their high net worth private clients.